This user has no classified ads posted at the moment.
Buy & Sell
Cars Autos
Motorcycles
Real Estate
Services
Jobs
Learning
Business
fmyr2009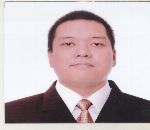 Seller has no feedback yet.
( Ferdinand Mark )
--
09614551872

Member Since:
Mar. 04, 2020
Antipolo

0
Active Classifieds

Help shape the next
Mybenta mobile app by
testing our pre-release version
starting August 22, 2022
Store Description
SELL OLD ITEMS WE ARE NOT NEEDED
Start Chatting in 3 easy steps
No registration required.
Chat Conversations Clear All
---
Show Bookmarks Clear All
Browsing History Clear All
364742 ads
We are one of the largest free online selling communities with thousands of active sellers.
203366580 views
Do you have something to sell? Your next sale might be just a few clicks away.
4.7 stars
Based from 898 member feedbacks. We value your suggestions and use it.